We manufacture high grade stainless steel glass clamps, brackets and fittings.
Your new partner in steel fulfillment, Diverse Steel can provide you the solutions you require for glass clamps and other stainless steel fittings.
Ideal for glass balustrade installations, these clamps create a safe but aesthetically pleasing system for a public or private environment.
A diverse product line for every situation.
We've got you covered, with a range of stainless steel clamps and fittings to match the specifications of your project, including:
Glass clamps
Glass connectors
Angle connectors
Clamp adaptors
Supports and Fixings
We have the ability to finish our products in a variety of ways:
Mirror finish
Satin finish
Raw surface
Stainless steel effect
All clamps are available in both flat ends or beveled ends.
Grades appropriate for the situation.
We manufacture both grade 304 stainless steel (ideal for internal application), or 316 stainless steel (used for external application).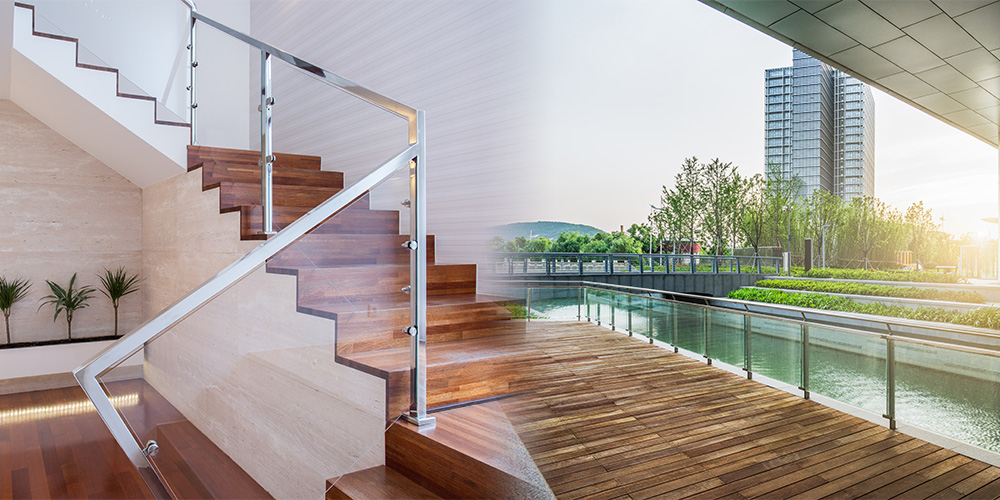 Glass Clamp Sizes
Our clamps can be manufactured to fit various thickness of glass, including:
6mm
8mm
8.76mm
9.52mm
10mm
10.76mm
11.52mm
12mm
12.76mm
15mm
For any other special sizing requests please contact us.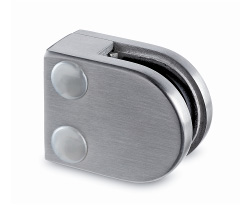 Height: 40mm

Length: 50mm

Depth: 25.3mm
Height: 45mm

Length: 45mm

Depth: 28.3mm
Height: 45mm

Length: 63mm

Depth: 28.3mm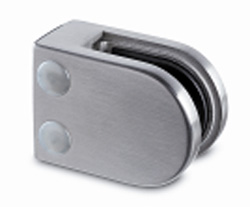 Height: 45mm

Length: 63mm

Depth: 30.3mm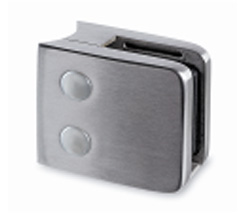 Height: 55mm

Length: 55mm

Depth: 35mm
Height: 70mm

Length: 55mm

Depth: 40mm